While our Native American Forum Team is an Etsy team, many of our members also sell on Art Fire. Several are featured in this Art Fire Collection curated by cleasbeadwork. Cleasbeadwork also has an Etsy store. Her name is Cynthia Nemeth and she is a member of our team on Etsy.
Cynthia is from Minneapolis, Minnesota. She says, "I am a homemaker and mother of four, I learned beadwork from my grandmother and passed this tradition on to my children. I started selling my beaded creations to help make ends meet. I love to create designs that are patterned after nature and native traditions that came from my grandmother, my favorites are Beaded Butterflies and Butterfly Fairies. I love to mix materials to create one of a kind pieces and to create collections such as Butterflies. I love to create custom pieces. Both of my Grandmothers taught me to stay true to my style of art.
Here is an example of Cynthia's work: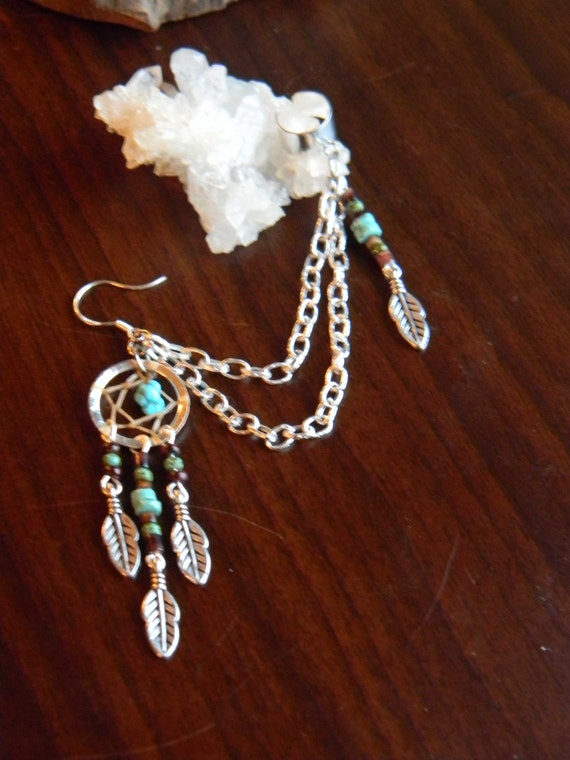 To purchase this beautiful earring cuff or to see more of her work, please go to:
https://www.etsy.com/shop/cleasbeadwork
Thanks Cynthia for promoting our work on ArtFire!